Winner Winner Chicken Dinner! Thank you to everyone who left a comment and in particular taking the time to check out Tea Towels. Hopefully it's given you some inspirational ideas for gifts for friends, family and of course yourself!
Using the True Random Generator the two winners from the 34 comments are:
Comment Number 3 -
Janet
said...
I like the Dictionary of Tea Amusing Tea Towel.
And comment 13 -
Mimi said...
Oh my gosh... I had a blast checking out these tea towels!! Love the humorous ones but a favorite is mackintosh-lilac-linen-towel because it is artsy!! Thanks for the chance!!
Congratulations ladies! I will be in touch shortly for your address so that
All Tea Towels
can send you your chosen Tea Towel.
Commiserations to those who didn't win, better luck next time. But thank you for taking the time to leave a comment.

In the meantime, here are some crafty tea towel ideas.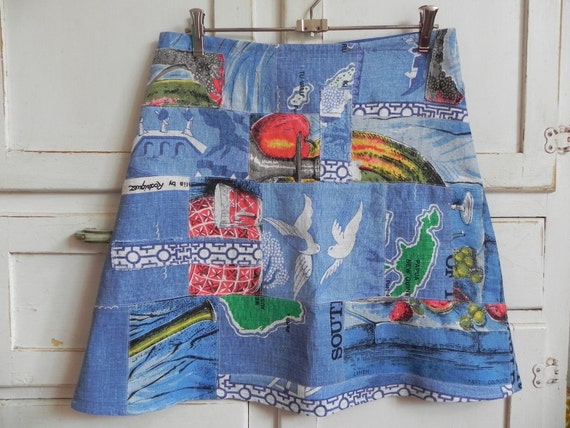 Upcycled Tea Towel Skirt by Pie In The Sky
.
Upcycled Tea Towels from Seaside Sisters
.
Check out these fabulous cushions using vintage tea towels over at
Ethel Loves Fred
.
Fabulous Tea Towel bag by Darling Bridget.
I love this upcycled tea towel purse by
15 Coast Road
.
Some great ideas here that I think I may 'pinch'.
Have a great weekend, keep warm - especially those of us in the UK who are expecting snow. Brrrrr!!!